The La Roche-sur-Yon International Film Festival takes place each year from 15th to 20th october since 2010.
---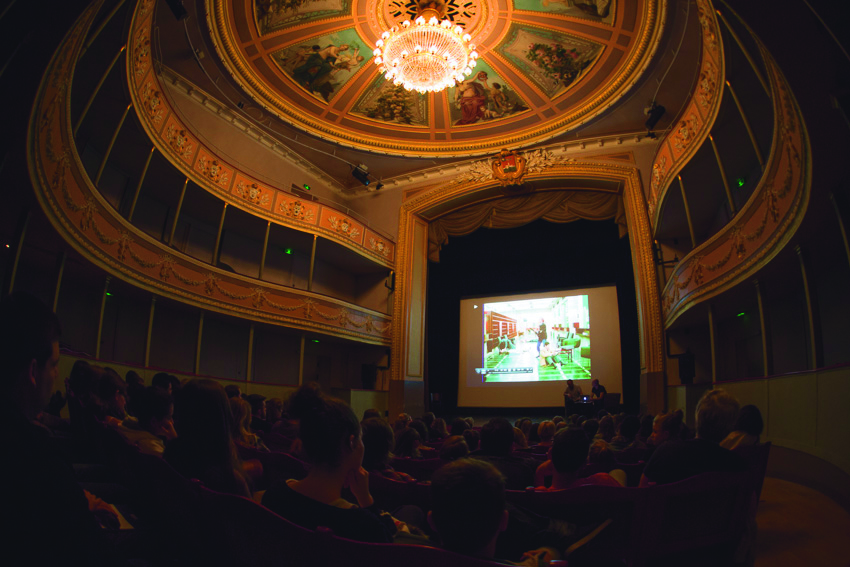 In 2009, the Établissement Public de Coopération Culturelle Cinématographique Yonnais (EPCCCY) was given the task of reviving the "En route vers le monde" festival, which had been founded in 2001. The event was entirely reshaped by the new direction.
Yannick Reix & Emmanuel Burdeau directed & programmed the festival from 2010 to 2013. The festival welcomed several prestige guest such as Abel Ferrara, Mathieu Amalric, Bertrand Bonello, Jia Zhangke, Jean Pierre Léaud or Kelly Reichardt, just to name a few.
Paolo Moretti was appointed director of the Festival & the EPCCCY in 2014.